This store requires javascript to be enabled for some features to work correctly.
Wire-Wrap Customisations
Have crystals that you want to turn into a wearable item like a pendant or ring? Here at Jemwerkz, we provide customised wire-wrapping services for your crystals. Our commissions will be intuitively wrapped, based on how we feel would best complement your stone. You are welcome to provide us with reference photos of other wraps you like so that we can understand your likes and design something that suits you style.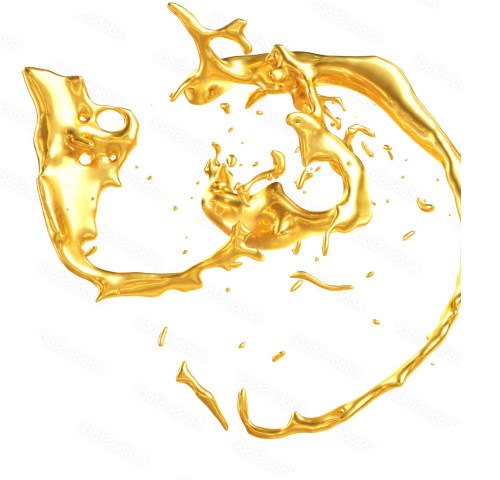 Featuring our newest addition!
Introducing our new 22k Gold Wire Wrapped Jewellery service! With this
service, you can take your favourite stone and have it wrapped in stunning
22k gold wire. The result is a piece of jewellery that is truly unique and
breath-taking. Each piece of jewellery is carefully crafted by our skilled
artisans, using only the finest materials. Whether you are looking for a
special gift for someone special, or simply want to treat yourself to
something luxurious, our 22k Gold Wire Wrapped Jewellery is the perfect
choice. Invest in a piece that you'll treasure forever with our 22k Gold Wire
Wrapped Jewellery service.

Contact us today to get started!
FIND OUT MORE
What Types Of Wires Do You Use?
We have a varity of wires and colorurs to choose from:
Copper
Brass
Rose Gold
Gold
Silver
925 Silver
14k gold filled
Our wires are made with non-tarnish silver, gold and rose-gold plating. We also use 925 silver and 14k gold-filled wires. Copper tarnishes gradually over time but it's original lustre can be easily restored using a polishing cloth. All our wire-wrapped orders will come with a free silver polishing cloth.
If you are looking to wear crystals for their healing properties, copper is highly recommended as it can magnify energy transfers from the crystal to the wearer compared to other metals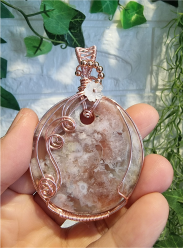 GOLD PLATED ANTI-TRANISH WIRE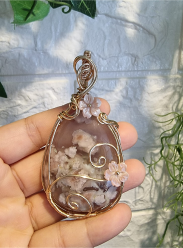 ROSE GOLD PLATED ANTI-TARINSH WIRE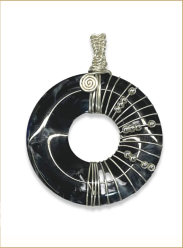 SILVER PLATED ANTI-TARNISH WIRE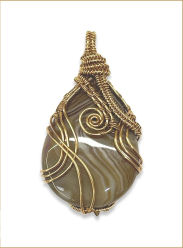 COPPER COLOUR PLATED ANTI-TARNISH WIRE
Customise your own piece
Step 1
Email us at info@jemwerkz.com to enquire about a customisation slot availability
Step 2
Send us a photo or video of the stone you would like to be wrapped, showing the thickness and back of the stone. This allows us to access the suitability of the stone to be wrapped.
Step 3
Attach pictures or reference photos of the style of wrapping you like.
Step 4
We will send you a rough quote based on the materials selected for your consideration. The actual cost of the wrap after we access the complexity of the design when we work on your piece
Step 5
Make a payment for the delivery charges and we will arrange to pick up your crystals from you.
How Long Does It Take?.
The crafting process normally takes about 2 to 4 weeks upon confirmation depending on our schedule. We will advise you should there be a longer waiting time. We will send you pictures of the finished item(s) for your review and approval before shipping the item(s) out to you.
Thereafter, we will send you an invoice. Please make the payment within 24 hours and we will have your wrapped product delivered back to you within 2-3 working days
What If I Do Not Like
My Wire-wrap Design?.
Please understand that our commissions are intuitively wrapped. Should you not like your wrap and request for a re-wrap, an additional fee of 50% of the original quote would be incurred.
We would only do re-wraps if the piece was wrapped in a wire colour different from what you requested