This store requires javascript to be enabled for some features to work correctly.
To get the best fit, we recommend measuring your neck to where you want the pendant to fall
Step 1: Using a string to wrap around your neck ,mark the desired length where you'd like your pendant to be.
Step 2: Measure the string with a ruler or measuring tape.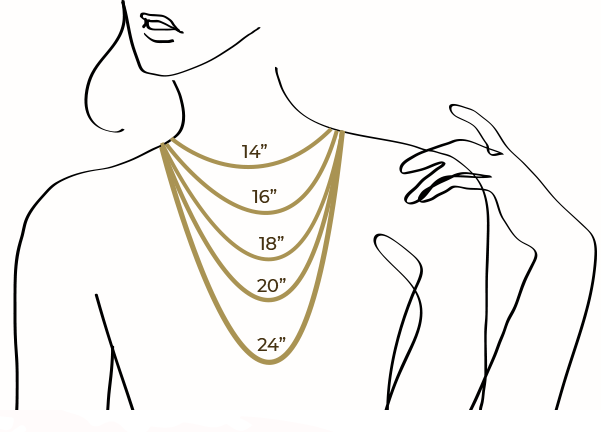 Alternatively, you can use this chart to help guide you, but bear in mind that it might not be accurate for you as each individual has different size neck.
Sizing according to the chart:
12-14": Choker size
14": Falls right at the base of the neck.
16": Hits around the collar bone.
18": Most popular length for pendants.
20": Falls right above the cleavage.
Step 1: Use a strip of paper and wrap it just below your wrist bone (not too tightly or too loosely) where the bracelet sits.
Step 2: With a pen, mark the area where the string overlaps each other.
Step 3: Measure the start of the paper to where the marking is with a ruler. This is the circumference of your wrist.